12 May

Jason Davis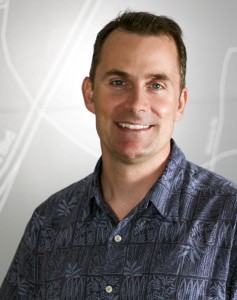 Jason Davis, Assoc. AIA, LEED® AP
Sr. Designer, Director of Creative Services
Jason's creative flair and technical acumen in high school steered him into a diverse 20-year career as a collaborative designer. Jason entered the design industry through retail and branding design and worked directly with CEOs of such large companies as Eddie Bauer, Discovery Channel and Coca Cola, developing prototype stores for rollout across the country. He later continued to build his expertise in retail concept development and architecture in San Francisco for GAP, Old Navy and Fitch. With strong graphic and technical skills, Jason acquired the expertise to respond quickly to the often demanding expectations, challenges and short delivery schedules of projects within the retail industry.
Jason arrived in Hawaii in 2004 and was hired by Matt Gilbertson at RIM Architects. He quickly stood out from his peers with his ability to handle multiple project deadlines and complex project presentations, and became Matt's key creative collaborator across a broad spectrum of projects in retail, healthcare, commercial, hospitality, residential and transportation. Jason joined MGA Architecture when Matt founded the firm in 2009, and currently directs all creative services in the firm. He continues to play a key role in MGA's growth and success.
Jason graduated from Ball State University with a Bachelor of Architecture degree and a Bachelor of Environmental Design degree. He is an Associate member of the American Institute of Architects and the Kaka'ako Improvement Association.