07 May

Matt Gilbertson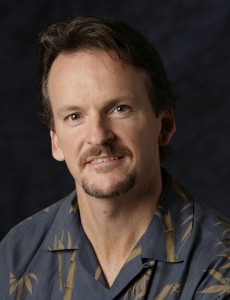 Matt Gilbertson, AIA, NCARB, LEED® AP President, Director of Design
Prior to founding MGA Architecture in 2009, Matt Gilbertson was a full Partner, Principal, Officer and Board Member in two prominent Honolulu firms where he principally-directed efforts in design excellence, client, project and business development, sustainability initiatives, financial operations, and overall leadership.
Matt has been a persistent trailblazer on the local architecture scene, and committed to elevate the "Art of Architecture," emphasizing the impact of design on our communities. Through progressive design and expanding the design vocabulary and conversation in Hawai'i, he continues to open and challenge typical discussions about local architecture. Matt spearheaded the first TEDx opportunity for Waikiki, initiated interviews with Honolulu architects on design trends in Hawai'i, and most recently, began a weekly radio program, "Design Talk Hawai'i" to explore the influences of design in our local urban neighborhoods, on the mainland and abroad.
Recognized as Pacific Edge Magazine's 2014 Business Executive of the Year, Matt's creative leadership has been responsible for (both prior to and while at MGA) several of Honolulu's most iconic new commercial buildings of the past decade.
Matt earned his Bachelor of Arts and Master of Architecture degrees from the University of Minnesota. He is a member of the American Institute of Architects, the Waikiki Improvement Association, and was a Charter Committee Chairperson for TEDx Waikiki.